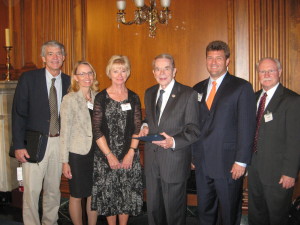 Welcome to the new website for the Higher Education Loan Coalition (formerly the National Direct Student Loan Coalition). The Coalition is comprised of schools dedicated to the continuous improvement and strengthening of the Direct Loan program. Its members are financial aid professionals working at participating institutions.
Please review our site to find out more about the work of the Higher Education Loan Coalition (HELC), resources that can assist you in administering the federal loan programs and how to become a supporting member of the Coalition.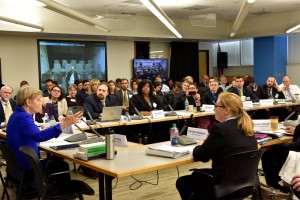 Senator Elizabeth Warren spoke to the negotiators at the recent Negotiated Rulemaking Session on Borrower Defenses.  Also pictured is HELC Board Member Christine McGuire.  S. Kay Lewis, HELC Chair and Jean Rash, HELC Chair Elect also participated in the negotiations.